Add or change a listing: email, call, text, or mail
January 2018
Year-round horse-drawn hay and sleigh rides, carriage and trolley rides for all occasions at Bitter-Sweet Acres in Bloomingdale.
Stay warm everybody!
---
February 2018
Your Comments With a little help from fast motion video this Flint guy builds his cardboard sled in a minute and really it doesn't look that hard. South Haven's Ice Breaker winter festival in February features a Cardboard Sled Race so it got me wondering how it's done.
Ice Breaker Festival
---
March 2018
Register
Farming for the Future Conference March, 2018
March, 2018 - Business Expo and Job Fair where job seekers connect with South Haven employers.
The Van Buren Conservation District hosts its "Volunteer Appreciation Event" in March, 2018.
Paw Paw Area Chamber Of Commerce Annual Fundraising Dinner
---
April 2018
Annual Paw Paw Easter Egg Hunt 31133 Red Arrow Hwy, Paw Paw.
Calling all military men and women, teachers, doctors, nurses, fireman, police and EMS - you are our superheroes. Make your reservation for this weekend and receive 25% off your stay. Please present an active ID upon check in to receive the discount. Ask for the discount code PJ. Super Hero Weekend at the KOA Campground
Reits Flea Market 45146 W Red Arrow Hwy, Paw Paw, (269) 657-3428. Opens third weekend in April.
---
May 2018
Paw Paw Conservation Club free community open house May, 2018, at 56222 30th, Paw Paw. "Join us for a day of fun." Your Comments Featuring archery, 22 rifle shooting, trap shooting, and fishing. Gun safety instruction is included with the shooting activities.
Senior Odyssey state competition May, 2018
Stokes Homestead recognizes our local fire, sheriff, first responder and military heroes May, 2018 at 13988 CR 215 in Grand Junction at their free community event, "Hometown Heroes Day."
May Senior & Veterans Expo, 9 a.m., 24821 Front Ave., Mattawan. See more.
Memorial Day Beaches are open Memorial Day to Labor Day. Check your local beach schedule.
---
June 2018
June, 2018 Hartford Strawberry Festival.
June, 2018 Harborfest for family fun in South Haven. See the Dragonboat races, enjoy entertainment, eats and craft fair.
June, 2018 Carnegie Garden Club Walk in Paw Paw.
Hartford Speedway 301 Bowie St., Hartford, MI hartfordspeedway.net
---
July 2017
April through October Motocross Racing at Dutch Sport Park 13566 CR 665, Bloomingdale.
Weekends Michigan Flywheelers Museum 10:00 a.m. to 3:00 p.m. – but call 269-639-2010 first "to make sure I'm not in town buying something," the tour guide told me. An outdoor museum of early rural living open from Memorial Day to Labor day weekends and Wednesdays. In Geneva Township at 06285 68th Street.
April through November take the Wolf Lake Fish Hatchery Tour. Learn how large freshwater fish, native to Michigan, are raised and then distributed to state lakes. Call ahead, 269-668-2876, for availability.
Your Comments Kids in the Mud family off-road park opens for the season, weekends, at 40272 CR 380, Bloomingdale. Call Dave Stasiak at 269-325-2890 first.
July South Haven Art Fair Make plans to attend on July 2 and 3, 2017. See more.
July, 2018 Paw Paw Days and Uncork the Arts utapp.org
July, 2018 - Van Buren County Youth Fair, 55670 CR681, Hartford.
July, 2018 Classic Car and Truck Show, Paw Paw. Paw Paw Chamber
Garden Walk and Boutique Sale July, 2018, 903 S. Bailey Street, South Haven.
July, 2018 Van Buren Conservation District Annual Meeting. Call 269-657-4030x5 for details and to RSVP.
---
August, 2018
August, 2018. Decatur Car, Truck and Motorcycle show. Car show, Door prizes and 50/50 raffles thru out the day. Breakfast, lunch starts at 11:30 plus the canteen will be open for soda or cocktails. Show parking on the lawn, shade trees, personal canopies welcome, military static displays mixed in. First place trophies, Overall Commanders Choice Trophy. Free admission and open to the public. Family oriented.
Annual River Rescue August. Volunteers please contact the @vanburencd Van Buren Conservation District at 269-657-4030x5.
August, 2018 South Haven Blueberry Festival
August, 2018 Mattawan Wildcat Classic Car Show.
---
September 2018
Labor Day
September Labor Day weekend Lawrence Ox Roast lawrencemi.com
Lakeshore Harvest Ride cycle event.
September Labor Day weekend South Haven All Crafts Fair southhavenmi.com
Wine and Harvest Festival, Paw Paw.
Octoberfest - Bloomingdale
---
October 2018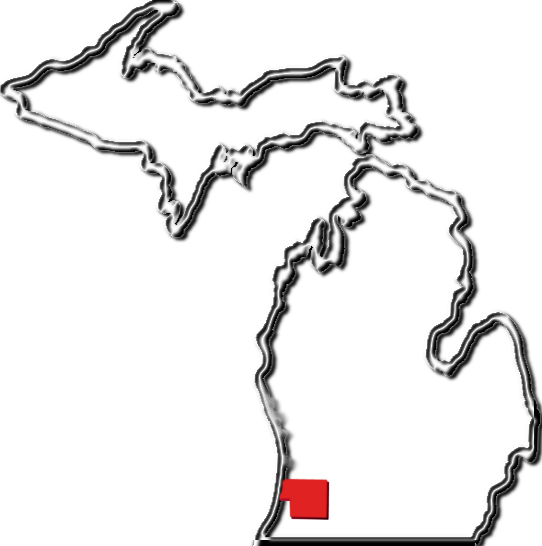 Your Comments Fall is hunting season so first please check out (and share!) this handy map from Michigan DNR color-coded to show public hunting land in the county.
Reits Flea Market 45146 W Red Arrow Hwy, Paw Paw, (269) 657-3428. Season ends last weekend in October.
---