Clean your closets! Rent a space at the World's Biggest Garage Sale in Gobles on March 18, 2017 to sell your treasures. Come sell your garage sale items, crafts, antiques, baked goods, etc. Even over-sized items in the special sales area.
Reserve your space by March 4, 2017. $25 reserves your 10'x16' space and $35 reserves a 10'x16' space including a table.
At Gobles High School, 409 N State St. For complete information and seller contract please contact RaeAnne Brunner at 269-377-2022 or email worldsbiggestgaragesale@gmail.com.
Your Comments The proceeds will benefit Gobles Class of 2017 Grad Bash Event.
---
Your Comments Who's your daddy? The Van Buren Regional Genealogical Society invites everyone with a passion for family history to their Feb. 27, 2017, 7:00 p.m. program "Books, etc.: Researching at the VBDL" presented by Joyce Beedie and Pam Pender. The group meets just eight times a year, always at the Webster Memorial Library, 200 N. Phelps St., Decatur, so make plans now to attend.
---
Your Comments From Casey and Amy's newsletter at The Strand Theater: "Yes, I am still here!! We have had quite a start to 2017. By the time we got home on January 2, Ila was getting better, but Henry was getting sicker. I took Henry to the doctor the next day and we found out he had pneumonia. Two days after that, my computer stopped working. I just got it back last Friday (with a new hard drive) and got all of my info restored to it this past Monday. While that was happening, Ila came down with strep throat. Then Casey got sick. Ila got sick again on Tuesday and now I'm wondering how long the rest of us will stay healthy... So that's why there hasn't been a newsletter in so long."
To which we all say, "Get well and stay well Casey and Amy. And that goes for your computer too!"
---
You say it how in Michigan? Now a new website service from the state settles it.
Here's a sampling of names I pulled from their website all related to Van Buren County. Click and take a listen: Van Buren, Paw Paw, Lake Michigan, Antwerp , Bangor, Bloomingdale, Covert, Decatur , Gobles, Grand Junction, Hartford, Lawton, Lawrence, Mattawan, South Haven.
Is this how you say it? Did they get it right?
---
Your Comments Van Buren County will get through this. The Herald-Palladium reports "hard times ahead" for county government due to the coming closing of the Palisades nuclear plant, tax revenue declines from the New Covert Generating Plant, and rising pension costs. County growth is minimal and county unemployment, at times, is the highest among the southwest counties. In the article County Administrator Doug Cultra predicts smart reserves and smarter planning will get the county through lean times.
---
Your Comments Announcing the greatest Tack Sale Fundraiser by the Van Buren County 4-H Horse Council on January 21, 2017, from 10:30 a.m. to 2:30 p.m. at 490 South Paw Paw St. in Lawrence. Door prizes - gift certificates - silent auction - vendors.
Learn more and sign up at the Tack Sale Fundraiser Facebook event page.
The fundraiser will benefit the Van Buren County 4-H Horse Project and hopefully a county-wide trip to Equine Affaire. Thank you for supporting the Van Buren County 4-H.
The pictures are from Wendy Fisher. Wendy says, "This is the stuff that has been donated to horse council. Priced to sell. Thanks Beth Brindley and Barbara E Turley Jacobsen. More pics to come as I go through the rest of it."
---
Your Comments Great Lakes Beauty Supply is having an event in support of Eleanor's Pantry on Jan. 21, 2017, 9:00 a.m. at the Paw Paw Lions Club, CR 665 at M40 and they'd love to see you there. Eleanor's Pantry is a completely volunteer organization and donations are used to provide food for up to 1,000 children and adults they help feed each month.
---
Since Jan. 1, 2017 we're paying 7.3 cents per gallon in transportation taxes but when will the Van Buren Road Commission see some of this additional money? Not soon according to Michigan Capitol Confidential. They say in the short term this increase is going to schools and Medicaid because the State Legislature temporarily moved money out of the transportation budget and into these funds. Later the money will begin flowing to the transportation budget, like it was intended, according to their report. The State Legislature moves money around from one budget to another all the time and they see no reason to stop this bad habit.
---
Your Comments With a little help from fast motion video this Flint guy builds his cardboard sled in a minute and really it doesn't look that hard. New at South Haven's Ice Breaker winter festival this February 3-5, 2017 is their first-ever Cardboard Sled Race so it got me wondering how it's done. What do you think ...
---
Click to see the Old Decatur High School.
Your Comments If your old high school were abandoned and you could decide its fate, what would you do? That's just what Village of Decatur residents are being asked. You can even see the survey they've posted about their old high school at this link (scroll down): decaturmi.org Can their old high school be repurposed? Can things in it be sold as souvenirs? Who's paying for all this anyway? These are just some of the questions they're asking. We'll be fascinated to see what Decatur comes up with for the old building at their Town Hall Meeting.
For questions call the Village Hall at 423-6114. Sounds like a tour of the building at 312 School St. will be held on Tuesday, Jan. 3, 2017 at 2:00 p.m. and later that day at the 7:00 p.m. Council meeting they might decide its fate.
---
Your Comments The reindeer, Santa, Mom and me in Lawton, Michigan. And look it's a real reindeer too! Merry Christmas from Chuck Williams and family.
---
Your Comments Sharing is a good thing. I like to check new things out too before sharing them with my friends and family and I expect you do too when you share my Facebook page and this website, "aroundvanburen.com". Please read through them both, tell me what you think, share them, and oh yeah be sure to friend me too! Thanks.
Chuck Williams
---
Local events, news, and people. Regional government. All around Van Buren County in southwest Michigan featuring these communities:
Bangor, Bloomingdale, Breedsville, Covert, Decatur, Gobles, Grand Junction, Hartford, Kendall, Lacota, Lawrence, Lawton, Mattawan, Paw Paw, South Haven.
---
Around the Great Lakes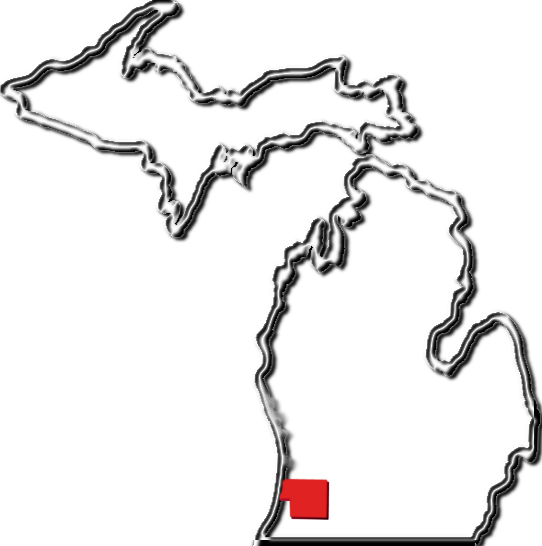 Interesting news and events from across the state and beyond.
---
---