Just south of Paw Paw: Conservation Club's 3D Archery Shoot
3D Archery Shoot every Sunday May through September, 8 am - 1 pm, at the Paw Paw Conservation Club, 56222 30th St., Paw Paw. (Image from their website.)
---
Visit South Haven for the Foundry Hall Riverfront Park Concert on Water St., south side of Black River, Aug. 25, 2016, 7 pm, featuring the Jared Knox Band.
---
September 3, 2016 Motorcycle Show, awards presented at 2:45 p.m., Lawrence, MI
---
Fruits of their labors
Learn the story behind South Haven's fruit now thru Sept. 24, 2016 at Liberty Hyde Bailey Museum, 903 S. Bailey, South Haven
At Bailey's new Horticulture Show, "Fruits of their Labors", the story of four pomologists and South Haven fruit.
---
At The Strand Theater Aug. 19-25, 2016. "We will show our last kids movie of the summer and feature 'Ice Age: Collision Course'. Nothing is confirmed after 'Ice Age', but I like the line-up I've created, so I'll try and stick with it. Hopefully we'll have 'Jason Bourne' 8/26 - 9/1, then 'Bad Moms' and 'Suicide Squad' after that. I will keep you posted as it unfolds."-- Casey & Amy.
---
South Haven Performance Series Aug. 26, 2016, 7:30 pm at 429 Michigan Ave., featuring pianist Andrew Le and violinist Jennifer Walvoord.
---
Real Ghostbusters in Paw Paw?
Look at The Strand Theater live Ghostbusters. "These guys showed up Saturday (I had no idea they were coming) and added a ton of fun to our night," say Casey and Amy. Hope they show up at tonight's show too. (Image from Facebook page.)
---
Two talks at the Van Buren Regional Genealogy Society meeting on Aug. 22, 2016, 7:00 p.m., "Cass County and The Underground Railroad" and " The Bonine House - A Legacy of Freedom". Open to the public. At Webster Memorial Library, 200 N. Phelps St., Decatur.
---
Your Comments Free Internet help for county seniors with blogs, email, all social media like Facebook, web sites, payments, audio, video, photos, much more. Sept. 8, 2016, 1:00 p.m. at the Lawrence Senior Center, 119 N. Exchange.
Lawrence Senior Center
Lawrence Seniors meet at 119 N. Exchange in the Village of Lawrence at 1:00 p.m. on the second and fourth Thursdays of each month. Pictured here, at their annual outdoor picnic on a beautiful July day in 2016, the group enjoys healthy servings of fresh, local vegetables along with passed dishes.
At the twice monthly meetings the group typically spends time discussing announcements of interest to local seniors, socializing, singing several songs, and playing bingo.
Seniors across the county are always welcome. Just drop in, take a seat and say hello!
---
Voting Nov. 8, 2016
Voters are the real winners. Exercise your rights!
---
Your Comments Country fresh at Brooks This N That
While passing through the heart of Van Buren County be sure to visit Brooks This N That for 100% pure maple syrup, homemade jams and jellies, meats, produce, crafts and quilts. Read more. Like country fresh? You'll love Brooks This N That.
---
The Lawton Downtown Development Authority invites you to its meetings every third Wednesday, monthly, 7 pm, at the Village Council Chambers, 125 South Main. "Watch for further DDA projects and fundraisers in the future," the Lawton DDA said in the Courier-Leader recently. Go Local Lawton!
---
Van Buren Historical Society features a paranormal tour Aug. 19, 2016, 9 pm at 58471 Red Arrow Hwy., Hartford. Register 269-621-2546.
---
Michigan Association Retired School Personel meets Aug. 16, 2016, 12 noon, at 490 S. Paw Paw St. in Lawrence. Lisa Bartozek will talk about Lory's Place.
---
Free well drinking water screening during August, 2016 is available from the Van Buren Conservation District. Call Kyle Mead for details and drop-off hours at 269-657-4030 x116.
---
Could some psychic healing help? Contact Ruth Nodel of Healing Heart Psychic Services here in Mattawan. This lady knows! www.healingheartpsychicservices.com
---
Against our better judgment we're planning a 1:12 pitch roof for an addition. It's approximately 540 square feet. Which roofing material selection is best if I can't afford a metal roof?
Read more.
What do you think?
---
My old scrap for the Paw Paw Knights of Columbus scrap metal drive this month at 32373 Red Arrow. Call Dan 269-423-8545 if you need help with yours. Our 5.5 acres must hold many old "buried treasures" like this scrap since it was a farm many years ago.
---
Live theater from the Paw Paw Village Players on Aug. 26, 2016, 7 pm, at 404 E. Michigan in Paw Paw featuring the Theater Bootcamp Show.
---
Hey I've got a great name for a new dog hospital in Paw Paw. Here it is: PAWS PAWS VETERINARIAN. What do you think?
---
Salute to Veterans Aug. 20, 2016. Vets go fishing in South Haven.
---
Aug 12, 2016 Fish Fry at Lawrence Lions Club, 4:30 pm to 7:00 pm.
---
Van Buren Conservation District taking old tires Aug. 11. Call 269-657-4030 x5 to sign up, details.
---
August 13 Mattawan Wildcat Classic Car Show.
---
Friends of Van Buren County Animal Control. Let's keep our pets safe this summer. Lost a pet? Found a pet? Adopting? Look here. http://www.vbco.org/animal_adopt.asp
---
August weekends plan a visit to the Michigan Flywheelers Museum 10:00 a.m. to 3:00 p.m. but call first, 269-639-2010, "to make sure I'm not in town buying something". An outdoor museum of early rural living open only til Labor day, weekends and Wednesdays. Find them in Geneva Township at 06285 68th Street. http://michiganflywheelers.org/
---
Around Van Buren shared Van Buren Conservation District's post. July 14 ·
---
Local blueberries and strawberries for sale plus homemade jams, maple syrup, honey, and of course many, many blueberry products. Brookside Farms Fritz's Blueberries.
---
July 15 for Optional Friday Practice and July 16-17 Race Bikes Only at Dutch Sport Park Motocross 13566 CR 665, Bloomingdale. To be eligible for super sized trophies and prize bags, must race both days. Read more
---
River Rescue August 6, 9am - 1pm. Volunteers contact Van Buren Conservation District at 269-657-4030x5.
---
Cycle with the Lakeshore Harvest Ride on August 20, 2016. From South Haven Visitors Bureau and Friends of the Blue Star Trail. See more
---
Casco's Ultimate Mud Challenge -- Get dirty, have fun. August 6, 2016 at 8:00am at Lake Arvesta LLC 5264 CR 687, South Haven, near corner Phoenix and 66th see more
---
Backpacks with school supplies given to children attending Van Buren Schools on August 15, 2016, 4:00 – 6:00 p.m., at Van Buren Technology Center, 250 South St. in Lawrence.
---
Van Buren County Road Commission needs your millage renewal vote Aug. 2, 2016. I talked to their engineer about funding and he said... See more.
---
Columbia Township fire fighter classes sign up: call 269-434-6266.
---
Gardeners meet and gab this July 30, 10:30 am, at Gobles Library.
---
Aug. 6 Decatur Days. Village of Decatur, MI 10am to 2pm vendors, kid games. 4:30 pm thru evening live music, dancing. Also antique car show and residential yard sales.
---
Lawrence Township Emergency Services firefighter Eric Mills @tallwildchild posted this yesterday. Van Buren County Firefighter's Assoc. July 25 at 9:26pm · There are 3 climbers from Lawrence Fire Department doing the 9/11 Stair Climb in Kalamazoo this year. There is room on the team for more, and there is always room for the team to get more donations. The Lawrence guys don't mind if you're from another department, or if you're even on a Fire Department, they just want your support. If you're so inclined, make a donation or join the cause. Donations go to the National Fallen Firefighter Foundation, and help the survivors and families of those Heros lost on 9/11. Thanks, and Be safe.
---
Get around
Bangor Bloomingdale Breedsville Covert Decatur Gobles Grand Junction Hartford Kendall Lacota Lawrence Lawton Mattawan Paw Paw Sister Lakes South Haven
Local events, news, and people. Regional government. All around Van Buren County in Southwest Michigan
---
Great Lakes & Great Websites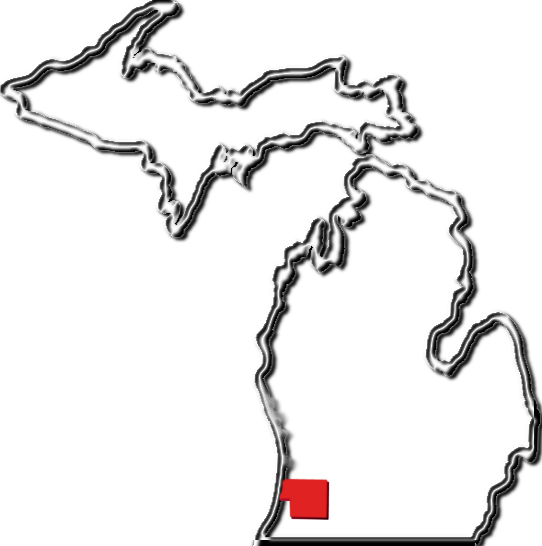 Some of the great web sites of Southwest Michigan and around the Great Lakes.
---