With a little help from fast motion video this Flint guy builds his cardboard sled in a minute and really it doesn't look that hard. New at South Haven's Ice Breaker winter festival this February 3-5, 2017 is their first-ever Cardboard Sled Race so it got me wondering how it's done. What do you think ...
---
Run like Santa at the PAW PAW 5K SANTA RUN/WALK & 1 MILE FUN WALK - Paw Paw Area Rotary Club is sponsoring and they say, "Beat the holiday blues with exercise and fun." Held December 10, 2016 in Paw Paw. Click to sign-up or donate today.
---
All Van Buren Intermediate School District board meetings are open to the public. The next one on Dec. 7, 2016 at 4:00 PM will be at 490 S. Paw Paw St. in Lawrence. Click for details.
---
"Christmas at Bethlehem Gulch" on Dec. 9, 7 pm, at 41470 24th in Bloomingdale is an "old west" children's musical and if you're curious what it's all about you can see another production of it at YouTube ... Take the kids, looks like fun, doesn't it?
---
The Van Buren County Farm Bureau Board of Directors meets monthly at 38880 W. Red Arrow, Paw Paw and everyone is welcome to attend but they ask you to contact them first to confirm the meeting date and time.
---
The recent candidate forum in Paw Paw, despite a problem in assigning a political party to one non-partisan race, proved to be a big success. Organizer Jason Bull writes, "On a positive note, we were thrilled overall with how the event turned out and would like to express huge thanks to the candidates and the citizens who attended. It was a particular joy to see many of our area high school students in attendance and actively participating in our local political process. We were able to ask the candidates several questions that were submitted by students, so they got to see their participation in action."
South Haven's American Association of University Women reports their candidate forums were also successful. "Candidates came and answered questions submitted by the audience," the AAUW reports.
---
---
Happy Michigan Deer Hunting Day - Nov. 15, 2016.
---
Now through Christmas Eve: Mistletoe Market Holiday Art only at 600 Phoenix Street, South Haven. Click for details.
---
Hartford Fire Dept. reminds everyone to practice safe cooking this holiday season.
---
PAW PAW VILLAGE COMMUNITY TREE LIGHTING CEREMONY - December 2, 2016, 5:30 pm
---
Van Buren County, Michigan voted on Nov. 8, 2016. Voters are the real winners.
Clements or Upton? Brown or Griffin? Abbott or Overheul? Mitchell or Roehm? Martinez or McKay? Patterson-Gladney or Jessup? Doroh? Godfrey or Dolfin? Freestone? Toth or Webster? Schincariol, Hamre or Winther? Check back later this winter for my review of the 2016 election results in Van Buren County, Michigan.
---

From Consumers Energy: "In August, our solar power plant at Western Michigan University started generating clean energy. Sitting on 8.5 acres, 3,900 solar panels produce enough electricity to power 200 homes – anywhere in the state! Subscriptions are open to any full-service electric customer, and once you've enrolled, you will reduce your carbon footprint."
According to their representative no one from Van Buren County has signed up yet. Click here to subscribe and then be sure to keep us posted on your progress and results, OK?
---
Hartford reminds folks about pipes freezing this winter. They say, "It is the responsibility of the home owner to protect their water lines from freezing. Water freezes at 32 degrees and will expand as it freezes causing water lines to break. We suggest you run your water at a flow that is about the size of a pencil to prevent freezing in pipes located against exterior walls or unprotected crawl spaces and basements." I say, expensive to fix but easy to prevent.
---
"Firefighters are among our nation's most courageous professionals and it's important that we take time to remember their sacrifices," Gov. Rick Snyder said Friday to recognize the National Fallen Firefighters Memorial Service.
Fly our flag at half-staff Sunday and return it to full-staff on Monday, Oct. 10, 2016.
Gov. Rick Snyder is supporting President Barack Obama's proclamation to lower Michigan and U.S. flags to half-staff today to honor the National Fallen Firefighters Memorial Service.
---
From Townline United Methodist Church in Bloomingdale. Great thought!
---
Join the Southwest Michigan Artists' Association today! Great networking and friendship opportunities, field trips, and board positions available. See their website at swmaa.org for details.
---
Your Comments Glen Thomsen of Thomsen Construction in Lawrence and I were having another wide-ranging discussion, this time about high expectations, when he pulled this cartoon from an old file. Click to enlarge it. Somewhere our dream building and reality have to reach a compromise. I told Glen I'd share it.
---
Your Comments Just liked this photo from Eagle Lake so much. Thanks Palmer Beach Association, Eagle Lake, Paw Paw, Michigan
---
Local events, news, and people. Regional government. All around Van Buren County in southwest Michigan featuring these communities:
Bangor, Bloomingdale, Breedsville, Covert, Decatur, Gobles, Grand Junction, Hartford, Kendall, Lacota, Lawrence, Lawton, Mattawan, Paw Paw, South Haven.
---
Great Lakes & Great Websites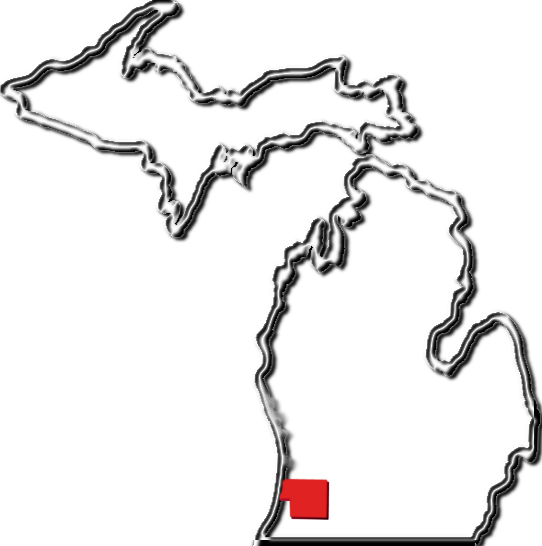 A few more of the great web sites of Southwest Michigan and around the Great Lakes.
---
Amazing discovery in old record collection. Your Comments
Found this 1953 gem by Bill Haley while sorting out my in-laws old record collection. Read the story behind this find and see what you think.
---
Your Comments Sharing is a good thing. I like to check new things out too before sharing them with my friends and family and I expect you do too when you share my Facebook page and this website, "aroundvanburen". Please read through them both, tell me what you think, share them, and oh yeah be sure to friend me too! Thanks.
by Chuck Williams
---
My Van Buren