Van Buren County in SW Michigan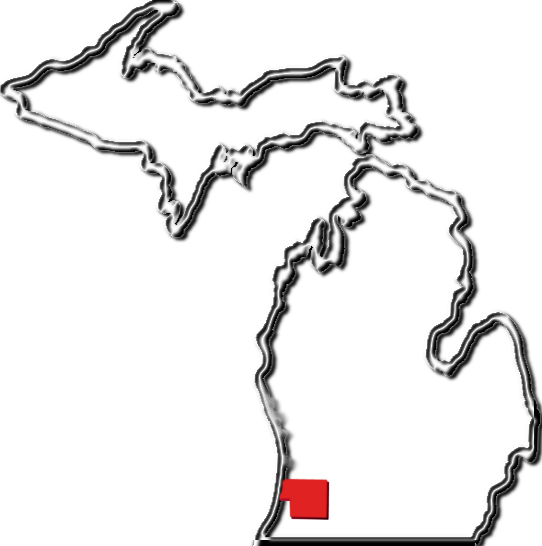 Bangor Bloomingdale Breedsville Covert Decatur Gobles Grand Junction Hartford Kendall Lacota Lawrence Lawton Mattawan Paw Paw South Haven
---
25% off circus tickets
Bangor Fire Station
$12 tickets (reduced from $16) for ages 12 and up. Child tickets $6 (was $8).
Discount tickets advance purchase only.
Shows in Paw Paw, Aug. 25, 2017, and Bangor, Aug. 26, 2017. Buy advance tickets at Paw Paw Pharmacy, 322 E Michigan Ave. At Bangor Fire Station, Bangor Lander's Hardware, Bangor Sturgis Bank, Bangor Harding's Market.
---
Bangor Community
Comment I talked to Fire Chief Derek Babcock about the Bangor Community Fire Department's charitable work.
Firefighting is dangerous and his team does an important job.
But the Fire Department also raises funds for charitable and civic endeavors like Relay for Life, Project Santa, Adopt-a-Family, Tragic firefighter incidents, Fireworks, Make-a-Wish, and so much more.
Watching the Recognition Photo Display tells me how much these men and women truly care about their community. See for yourself.
Recognition Photo Display presents Bangor Community Fire Department.
---
So how do they raise the money for their charitable work? Sponsoring the upcoming circus is one.
Aug. 26, 2017 Kelly Miller Circus. Save 25% buy tickets in advance at the Bangor Fire Station.
---
And your generous donation at the Pancake Breakfast is another.
Pancake Breakfast Labor Day Weekend at the Bangor Fire Station 417 W. Arlington, Bangor.
---
Follow the Bangor Community Fire Department at their Facebook or call (269) 427-8980 to learn how you too can donate to this valuable community resource.
---
Court is stress enough
County Court
The judge don't care about your parking problems. This notice from the 36th Judicial Circuit Court in Paw Paw will save you a world of trouble:
"Please be aware that there is extensive road construction near both the courthouse and the county administration building at this time. You will need to allow extra travel time for appointments and hearings. You will also need to be prepared to find parking as spaces are limited. You may have to walk one block or more from a parking spot to your destination."
Parking mess at county courthouse:
Comment In July, 2017 I asked about completion dates. Village of Paw Paw is rebuilding nearby roads and they told me their work might be done in the second week of September. The County project includes Sheriff's Office construction and their target is December.
---
Small-scale farmers meetup
video by Rhodes
"What do you have on your farm?" Justin Rhodes asks. Youngster pauses, thinks. "Pigs, corn ... sheep."
In Mattawan recently on his Great American Farm Tour, Rhodes is boosting small-scale farming. Watch the full video of the Mattawan meetup at his YouTube.
Comment So, tell us, what are you growing?
---
Late, still gets medal
Comment South Haven vet misses Medal of Honor deadline by 43 years – now it's awarded at July White House ceremony.
President Trump will award Vietnam combat vet James C. McCloughan of South Haven the Medal of Honor July 31, 2017.
U.S. Represenative Fred Upton, at the recent announcement, said, "Then-Private First Class James McCloughan is an American hero – there is no doubt about that. During close-combat, when his fellow soldiers were in dire need, PFC McCloughan stepped up. His selfless actions saved lives."
McCloughan was recommended for the Medal of Honor in 2016 but there was a problem since it must be awarded within five years of the recipient's heroic action. Congress waived the time limit for McCloughan so now he receives it at a White House ceremony.
---
Fabulous stage beckons
"Freshwater Community Church has welcomed the Village Players with open arms and we are so looking forward to performing on that fabulous stage," the theater group announces. Congratulations Players! See them in 2017 at their new home at 600 E. Michigan in Paw Paw. And read important updates about their schedule at the Courier-Leader.
---
Power plant shutdown
You might be surprised what this area resident said about the October, 2018 closing of the Palisades nuclear plant in Covert Township at recent meetings in Lawrence.
MLive reports nearby cottage owner Jody Flynn said, "We live in fear all the time of what will happen there."
Palisades was originally designed to come offline in 2011. Now they're talking about closing it in 2018. Flynn, representing a group of cottage owners, is concerned about the plant's safety.
Read more about the Lawrence meetings at these news outlets: WWMT, WMUK, WIN, Utility Dive, WOOD, WSJM, and Herald Palladium.
What do you think?
---
---
Seniors' winning ways
What can Van Buren seniors teach us about competing ... and winning? Because they just won the state-wide Senior Odyssey competition!
At Senior Odyssey a team solves a problem and then presents a skit about it. State coordinator Julie Lake told me the Van Buren team members are "pioneers" in this program.
Congratulations to Senior Odyssey 2017 first place winners Norm Bober, Jane Quigno, Antonette Meabon, and Rita Bober.
Comment Interested in participating next winter? Ask about Senior Odyssey at Senior Services of Van Buren County.
---
Most unusual animal?
Is this the county's most unusual animal? Can you guess what she is? Hint: "Country Lakes Alpacas and Farm Store" is in Lawton. Comment
---
---
Do it yourself
Fix it or break it adventures
I'm not particularly good at do-it-yourself and I'll admit I've broken a few things in my day.
But I cleaned out my first carburetor to get my lawn mower running again.
So miracles do happen I guess. Comment
– Chuck Williams
---
Brookside Farms
Fritz's Blueberries
Local blueberries and strawberries for sale plus homemade jams, maple syrup, honey, and of course many, many blueberry products. All at Brookside Farms Fritz's Blueberries in Gobles.
---
What were they thinking?
Comment
You won't believe the weird thing this Bangor charity does to get donations for their program.
---
Sleeping guard cat?
When will this guard cat lost its job? Visiting Landers Hardware in Bangor soon? Ask whatever happened to Lefty the cat. Comment
---
Hooray!
The best ever therapy. Memorial Day 2017 marks the start of strawberry season at Rajzers Farm Market.
---
State waste of money?
screen capture
What did the State of Michigan Wolf Lake rep tell me about their underwater FishCam? Is it a waste of money?
Shana Ramsey, Interpreter at Wolf Lake Hatchery in Mattawan, told me it's a challenge. "Algae and water clarity can also impact the views we get on the camera. Some days are certainly better than others!" she said.
Comment So Shana complained to the vendor and it looks much better today. But WHAT do you think?
Click to see their new improved FishCam.
---
Pets: Suffer no more
Unattended, suffering pets left alone in vehicles will now cost the driver how much money? says this new South Haven ordinance.
---
In Lawrence. Contact me for date and time. Chuck Williams:
---
At Bee School
"I have been a beekeeper on and off over the last ten years," reports Debby Williams. "I am always looking to learn more from others' experiences. I have not found a steady resource in our county, but I have noticed that the Kalamazoo Beekeepers are a growing organization. A few years ago I attended their annual Bee School, a day of seminars. It was held in a church. This year I attended and it was at Kalamazoo Valley Community College. Although there were courses for the beginner, I was able to attend sessions on queen and nucleus production."
Comment If you are interested in learning by doing, the club features apiary days. Monthly meetings always have interesting speakers. Their website is www.kalamazoobeeclub.com.
---
"I can only spend this much"
Comment Glen Thomsen of Thomsen Construction in Lawrence and I were having another wide-ranging discussion, this time about high expectations, when he pulled this cartoon from an old file. Click to enlarge it. Somewhere our dream building and reality have to reach a compromise. I told Glen I'd share it.
---
About my website
Hi my name is Chuck Williams and I'm writing this new website about the county. Contact me anytime with story ideas when you see me, at my Facebook,
,
, or mail:

---
We have a weld and paint shop where we build trailers of all kinds and we repair and rebuild them as well. We are a custom fab shop. Call me at 269-281-1963, thanks.
---
Update your calendar
August 5, 2017. Decatur Days and Decatur 10th Anniversary Car, Truck and Motorcycle show. Registration starts at 8 am. Car show time 10 am to 4 pm. Door prizes and 50/50 raffles throughout the day. Breakfast by the American Legion starts at 7:30 am, VFW Auxiliary lunch starts at 11:30 plus the canteen will be open for soda or cocktails. Show parking on the lawn, shade trees, personal canopies welcome, military static displays mixed in. First place trophies for all 29 categories, plus Overall Commanders Choice Trophy. Free admission and open to the public. Family oriented.
---
Thank you heroes
Thank you, first responders.
Fire fighter ... sheriff deputy ... military active-duty ... military veteran ... emergency ... thank you.
Hosting the free Hometown Heroes Day is Stokes Homestead's way of recognizing the invaluable work of these brave men and women.
Comment On May 27, 2017 Stokes Homestead, south of Grand Junction, opened its gates with free admission, free donuts and coffee for heroes, and free rides and amusements for the kids.
Program highlights included "Mini-Float Parade," "13 folds of the American Flag," "Remembering our Military Heroes" presented by Greg Myrkle, and the American Legion's "Salute to Veterans".
Columbia Township's fire truck, Bangor fire department's mascot Sparky, and Sheriff Deputy Mohney's awesome cruiser were all scheduled as well. It was a day to remember.
---
Fast times in Hartford
This year the racing season runs May til Sept. 9, 2017 with racing nearly every Friday night beginning at 8 p.m.
Look for the new track configuration with the old 1/2 mile track getting replaced with a new 3/8 miler, "the widest 3/8 track in Michigan," Hartford Speedway boasts.
Comment Hartford Speedway driver Dan D Man Williams looks forward to opening night too. "Every year," he grins.
---