---
Vote Nov. 8, 2016. Voters are the real winners. Exercise your rights. Clements or Upton? Brown or Griffin? Abbott or Overheul? Mitchell or Roehm? Martinez or McKay? Patterson-Gladney or Jessup? Doroh? Godfrey or Dolfin? Freestone? Toth or Webster? Schincariol, Hamre or Winther? Decisions, decisions. Click here for links to candidate web pages and learn more about their positions.
---

From Consumers Energy: "In August, our solar power plant at Western Michigan University started generating clean energy. Sitting on 8.5 acres, 3,900 solar panels produce enough electricity to power 200 homes – anywhere in the state! Subscriptions are open to any full-service electric customer, and once you've enrolled, you will reduce your carbon footprint."
According to their representative no one from Van Buren County has signed up yet. Click here to subscribe and then be sure to keep us posted on your progress and results, OK?
---
"Firefighters are among our nation's most courageous professionals and it's important that we take time to remember their sacrifices," Gov. Rick Snyder said Friday to recognize the National Fallen Firefighters Memorial Service.
Fly our flag at half-staff Sunday and return it to full-staff on Monday, Oct. 10, 2016.
Gov. Rick Snyder is supporting President Barack Obama's proclamation to lower Michigan and U.S. flags to half-staff today to honor the National Fallen Firefighters Memorial Service.
---
From Townline United Methodist Church in Bloomingdale. Great thought!
---
Join the Southwest Michigan Artists' Association today! Great networking and friendship opportunities, field trips, and board positions available. See their website at swmaa.org for details.
---
---
Your Comments Glen Thomsen of Thomsen Construction in Lawrence and I were having another wide-ranging discussion, this time about high expectations, when he pulled this cartoon from an old file. Click to enlarge it. Somewhere our dream building and reality have to reach a compromise. I told Glen I'd share it.
---
Your Comments Plan an outing this weekend to a farm/market. Plenty to choose from: Schemenauer Farm, Understory Farm and Orchard, True Blue Farms, Stokes Homestead Farm Market, Cleveland Farms, and DeGrandchamp's Blueberry Farm.
---
Your Comments Just liked this photo from Eagle Lake so much. Thanks Palmer Beach Association, Eagle Lake, Paw Paw, Michigan
---
Your Comments Dutch Sport Park Motocross in Bloomingdale is great family fun. Check it out.
---
It's too high. Van Buren County's unemployment rate for July, 2016 was 5.4% with a total labor force of 36,238 and total unemployed of 1,939. That makes us highest in southwest Michigan.
Are you underemployed and fighting? Read this.
---

Home and garden soil testing helps with fertilizer and lime requirements. Our test results, among other things, showed our soil at 71% sand, 17.3% silt and 11.5% clay. That sure explained all the sand I find. Contact the local MSU Extension in Paw Paw at 269-657-8213 for instructions and then get your soil test. You'll be glad you did.
---
Local events, news, and people. Regional government. All around Van Buren County in southwest Michigan featuring these communities:
Bangor, Bloomingdale, Breedsville, Covert, Decatur, Gobles, Grand Junction, Hartford, Kendall, Lacota, Lawrence, Lawton, Mattawan, Paw Paw, South Haven.
---
Great Lakes & Great Websites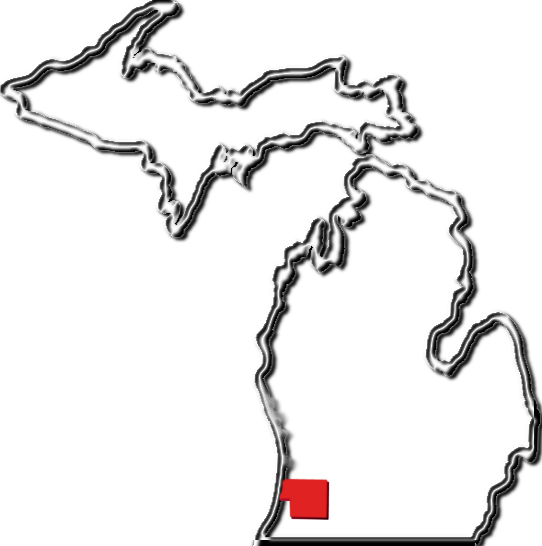 A few more of the great web sites of Southwest Michigan and around the Great Lakes.
---
Your Comments Oh no, gotta move the firewood I cut and everything else to make way for a new garage. Planning a garage is way more complicated than I imagined.
---
Amazing discovery in old record collection. Your Comments
Found this 1953 gem by Bill Haley while sorting out my in-laws old record collection. Read the story behind this find and see what you think.
---