Van Buren County in SW Michigan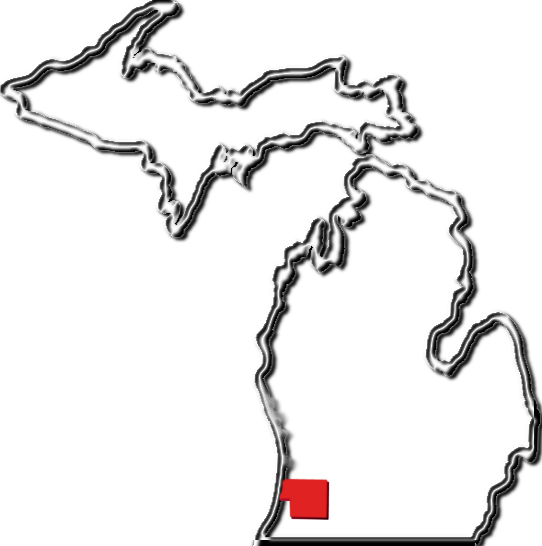 Bangor Bloomingdale Breedsville Covert Decatur Gobles Grand Junction Hartford Kendall Lacota Lawrence Lawton Mattawan Paw Paw South Haven
---
Improve your fishing skills
Three FREE fishing seminars will be held for you in Decatur this March 9 and 10, 2018.

Comment Friday evening 7 pm Clear H2O Tackle answers YOUR questions about all the new gear and techniques and Gold Coast Fishing goes even further in-depth on COHO fishing. Come Saturday morning 10 am for bass fishing: local lakes, seasonal changes, patterns and success with the WMU Bass Fishing Team. Then Saturday 12 noon discover great walleye locations and talk jigging and trolling with the West Michigan Walleye Club's Sportsman of the Year.
All at High's Marine, 409 E. Delaware St., Decatur, 269-423-7065. Extra! Wine tasting both days courtesy Domaine Berrien Cellars.
---
Comment -- Village of Decatur "State of the Village" -- South Haven, Michigan new music festival this July -- City of Hartford considers medical marijuana dispensary -- Arlington Twp. and Lawrence Twp. discuss emergency services future.
---
New industrial park
Industrial park project moves forward -- a new industrial park is coming to Van Buren County. At its January, 2018 meetings the Van Buren County Board of Commissioners approved a new industrial park project plan. Continue reading. Comment
---
You know you're from ...
Van Buren County when ______. Can you identify locations in the video?
---
Drivers deserve more privacy?
Are you reading Paul Garrod's Courier-Leader story about truckers protesting electronic logging? (If not here's the link.)
I have a CDL and I've driven semi's and busses and one thing I can tell you there isn't much privacy for drivers from government, employers, and customers nowadays.
YOUR cellphone GPS knows where YOU are 24/7 and YOU'RE NOT hauling 40,000 pounds of someone's valuable freight. Try and imagine all the invasive high tech they'd heap on you if you did. Comment
---
How to check your furnace
Mattawan Mechanical Services added this new video with the EXACT STEPS they will talk you through if your furnace goes out this winter.
Watch for the critical points he makes: power switch, batteries, fusebox, air filter, and pipes at furnace.
---
Two Rivers meets
Two Rivers Coalition hosting their Annual Meeting at the Lawrence Conference Center Dec. 13, 2017. Progress update: Kayak paddle clearing. In 2017, Kevin Haight reported that TRC managed clearing logs and debris from 52 (out of 66) miles of the Paw Paw River. They plan further river maintenance in upcoming years.
Two Rivers Coalition works to protect clean water in the Paw Paw River and Black River watersheds. Above: Paw Paw River wandering through Lawrence.
Socializing before the meeting starts.
Sam Ewbanks donated a native bee house for the silent auction.
AJ Brucks from the Van Buren Conservation District.
---
---
Seniors' winning ways
What can Van Buren seniors teach us about competing ... and winning? Because they just won the state-wide Senior Odyssey competition!
At Senior Odyssey a team solves a problem and then presents a skit about it. State coordinator Julie Lake told me the Van Buren team members are "pioneers" in this program.
Congratulations to Senior Odyssey 2017 first place winners Norm Bober, Jane Quigno, Antonette Meabon, and Rita Bober.
Comment Interested in participating? Ask about Senior Odyssey at Senior Services of Van Buren County.
---
Is crime on your mind?
Comment
Crime scene investigations, medical examiners, officer force, emergency response, drugs, courts ... even jail? If you've got crime on your mind then you'll want to read my story about the free Citizens Police Academy.
---
About my website
Hi my name is Chuck Williams and I'm producing this new website about the county. What do you think? Send me your comments anytime at my Facebook,
,
, or mail:


And your comments at facebook.com/aroundvanburen are very appreciated. They're all great!
I want to tell your story. When your activity is in Van Buren County I'd like to produce a "short" text, video, photo and/or audio story about you and your activity whether it's a business, sustainable, county-level government, underemployment, or any sort of DIY project involving small engines and vehicles, electrical, techy Internet stuff, small farming, and even hobbies.
In Lawrence. Contact me for date and time. Chuck Williams:
---
---
Do it yourself
Fix it or break it adventures
I'm not particularly good at do-it-yourself and I'll admit I've broken a few things in my day.
But I cleaned out my first carburetor to get my lawn mower running again.
So miracles do happen I guess. Comment
– Chuck Williams
---
Engine wire damage
Critters chewing up car engine wiring makes me mad. Is there one surefire cure or do I have to throw everything at this problem and hope for the best?
Was told soy-based sheathing in the wiring harness could be an issue but so far I can't identify the guilty part so that's really not helping. Even so I need a cure, not an excuse.
What about predator urine? Supposed to signal that a predator is nearby and they run.
I asked Decatur Auto Center and they suggest rodent traps, lights at the front and rear of tire treads, and mothballs. "If you are parked in a garage, you can try leaving your hood open at night," they offered.
We figure it's chipmunks since we've seen them leaving the car. I'm parking it in a garage now, that's for sure.
---
---
---
---
---
---
---
---
---
---
---
---
---
---
---
---